In album:

Con-X-Ion Melbourne Airport Transfers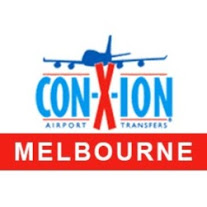 Con-X-Ion Melbourne Airport Transfers

Address: 29 Barrie Rd Tullamarine VIC 3043
Phone: 1300 266 946
Email: bookings@con-x-ion.com
Website: https://www.con-x-ion.com/services/melbourne-airport-transfers

Need Airport Transfers in Melbourne? Con-X-ion's door-to-door service is not only convenient, but extremely cost effective. You'll travel to and from the airport in fully air conditioned vehicles, in comfort with plenty of legroom. That means whether you are leaving or returning you will benefit from feeling relaxed at the end of your connection.

Our door-to-door service is available in all our designated pick-up zones (just call and ask if you're unsure if this applies to you), and all we ask is that you wait outside your pick-up point ten minutes before your designated pick-up time. If the driver anticipates any traffic problems on the way, he or she will arrive a few minutes early to make sure you arrive at the airport on time.
Reacties
Reactie toevoegen
Log in om een reactie te plaatsen!